Like you, Shaw Floors is passionate about creating beautiful homes founded on innovative design and lasting function. We know that a beautiful room doesn't happen by accident. It's a process. It's deliberate. And it all starts with the floor. Flooring can change the look, feel and function of a room, bringing together a beautiful, yet subtle masterpiece, artfully crafted by you.

From the soft luxurious patterned carpets to the distinctive wide plank hardwoods, our floors support your family's every move. We've taken everything you know about flooring and kicked it up a notch. Following today's trend, our home even includes a feature wall covered with distressed wood-look laminate.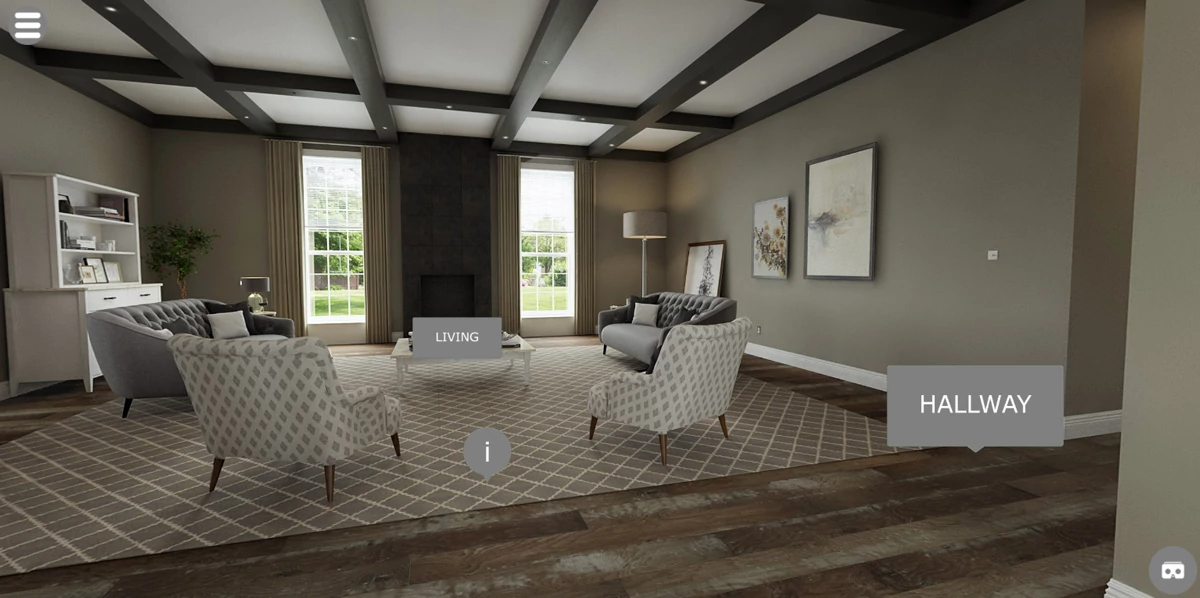 To get started, simply click on the link below. Choose a starting point and click the room and prepare to be inspired! Click and drag the mouse if on desktop to move around each room. If you're on a mobile device either move the phone from side to side or touch the screen. To learn more about the products in each room click or tap on the icons. To navigate from room to room, click or tap on the room description, or if you prefer, you can click on the stack icon in the top left corner to go back to the floorplan where you began. If you have VR goggles, use the icon in the lower right hand corner.
 

START YOUR TOUR
(Not compatible with Internet Explorer)